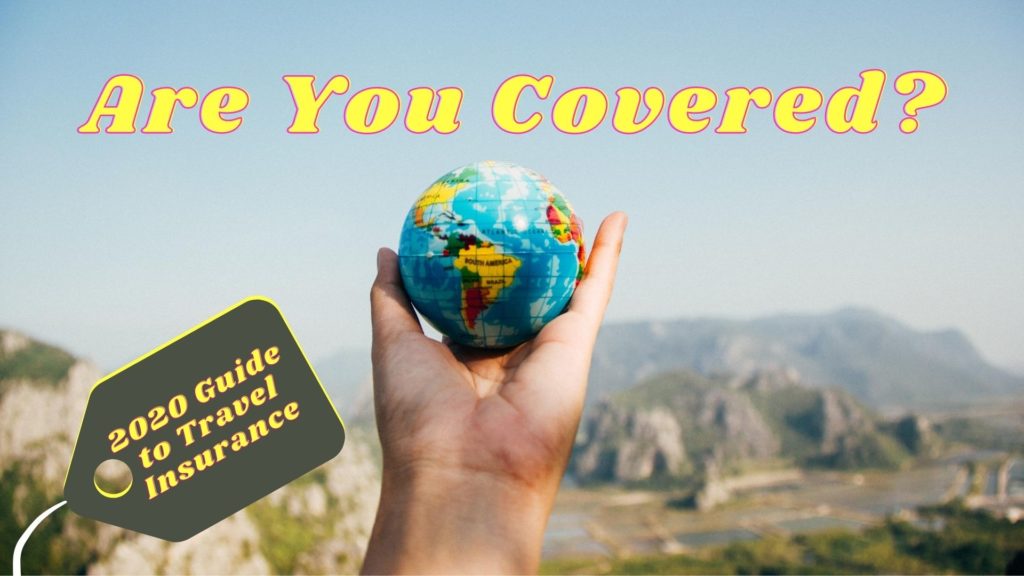 Is travel insurance worth getting? – the all-too common question from those who have yet to experience what fate has in-store for all travelers; misfortune.
** Affiliate Notice (How You Can Support this Site by Buying Travel Insurance) **
Through teaming up with SafetyWing, I'm able to grow this site and partially sustain my travel lifestyle every time you purchase your policy through this link. At no extra cost to you, you can help support this site by purchasing a SafetyWing policy either before or during your travels. It has been one of my greatest pleasures to be a part of a team that I trust so much. They'll even check in on you post-treatment to see how you're feeling. How cool is that!?
*** A Quick Note to Travel Influencers:
Whether you're a blogger, a YouTuber, or promote travel in one way or another, I can highly recommend joining the SafetyWing ambassador program. Not only do they offer fair payouts, but you get to help grow a company that makes travel more accessible to all of your audience. It's a win-win for everyone and I'm sure you'll get great feedback from the audience you recommend SafetyWing to. Here's how to get started.
---
The answer is an easy one. If you purchase a quality travel insurance policy, then yes, it is absolutely worth it.
We can't even keep track of the amount of money we've saved just by investing in the right travel protection.
Whether it's as common as a flight delay or as inconvenient as losing all your luggage – we've all been there and those who are insured are usually the ones who move on the quickest and don't let it ruin their trip.
The rest don't ask is travel insurance worth it the next time around.
We have broken down everything there is to know about travel insurance (including our recommendations) so you have all the knowledge to make the smart decision for your next trip.
---
Who are the Best Travel Insurance Companies?
One thing is certain; not all travel insurance policies work equally.
Some customer service teams are more efficient than others. Some claims representatives are more lenient. And some companies are just overall more helpful and there for you.
As far as policies go, there are really well-written policies that can save you thousands on just about any misfortune you run into, but there are also very poorly written ones that will leave you feeling ripped off. Our goal is to show you the best of the best so you get the protection you need on your trip.
What's worse than having no insurance? – having insurance and not being covered. The companies below do a good job of including the protection a traveler needs + more while on your trip.
Nobody likes to review travel insurance during their trip to see if they're covered. So, we've gone ahead and done this travel insurance international reviews research beforehand so you don't have to.
Here are several of the most noteworthy companies in the travel insurance industry:
---
World Nomads travel insurance is one of the most reputable insurers in the industry. Since 2002, they have been providing excellent care for all sorts of travel, but especially catering to backpackers.
They offer policies for travelers, built by travelers, so, you can, generally, guarantee you'll be covered for the odd circumstances of your journey.
We've used World Nomads for almost ten years without any worries.
---
SafetyWing is sort of like the 'new kid on the block' but so far, they've exceeded all standards – and at a stellar discounted rate, too!
Their platform is one of the most user-friendly in the industry. Similar to World Nomads, they don't try to confuse you with insurance jargon you don't understand.
It certainly feels like there is no trickery to make you pay more than bargained. Plus, you can be covered in the matter of a few clicks of a button. It's as simple as that!
They tell you all you need to know and leave most of the distraction lingo for the fine print. But don't worry! The important stuff is easy to understand.
Our favorite part: SafetyWing doesn't try to hide the claims processing how-to from you. It is very simply displayed no matter where you are on their site and extremely straight-forward. Hassle-free!
We love that we can rely on an insurer that actually wants to help us in times of trouble instead of hiding behind the internet wall.
---
Travelex has withstood the test of time and we have been satisfied with the policies we've tried out.
---
TravelInsurance.com works well, too. Although their user-interface isn't as slick as some of the top guns, their service and coverage is top-notch!
We like to think of them as people who are focused on you rather than looking pretty!
---
Allianz is a tried and true company and, as of 2014, is the biggest insurer in the world (it has been around for nearly a century and a half!). They've been around for a while – much longer than the years we've been traveling. That's usually a good sign, but make sure to take a closer look at their policies to see if any of them fit you.
We had Allianz for a stint several years ago but quickly switched to an insurer that better fit our budget. We see Allianz as a perfect choice for travelers who want the assurance of longevity.
---
InsureMyTrip has the best option to compare plans. They have thousands of travel insurance plans and a one-of-a-kind recommendation engine to help travelers find the right plan. Most importantly, they will be there for you before, during and after your trip if you should need anything – especially help with a claim with the provider.
---
When things don't go according to plan, RoamRight travel insurance can help. Their 'cancel anytime' policy can be used for any reason. On one particular trip, our plans changed and we didn't take the trip we booked. There were no hassles or problems. We cashed our reimbursement check, and now are happy and loyal advocates of this company.
---
Where Can I Purchase Travel Insurance?
So, you've read through our top picks and you've decided you want to buy travel insurance, but you're not sure where to go next.
You can purchase an insurance policy from almost any insurer online – directly from the company's website.
Let us show you where to purchase travelers insurance so you can remain assured out on the road during your next trip.
Here's how to get a price quote on your travel insurance
Usually, on any insurance website, they offer an instant quoting tool. Some companies require you to email them and they will send you a personal quote directly.
First, you have to know the tentative dates of your trip. This is important because if something happens outside the terms of your policy (outside the covered period) you will be left to foot the bill alone.
Note: If you are going on an open-ended trip, there are policies for you, too. SafetyWing has an excellent 'pay-as-you-go' policy that we highly recommend.

After you know the dates, you generally have to choose which countries you will be traveling. If you will be traveling within the US (even for a day), you can expect a higher policy cost. This is because health insurance in the United States is very expensive.
Most policies have a multi-country allowance, but make sure you know how many countries your policy will cover before purchasing. Some policies allow unlimited travel. Your other option is to build your itinerary around how many countries your policy allows, but most travelers prefer to build an itinerary and then purchase insurance based on the itinerary.
Next, you'll have to input your age. This is because insurance companies see you as a larger liability the older you get. Generally speaking, until you hit the age of 39, you're likely to fall under the least expensive policy.
Depending on the company, you might have to answer other health-related questions, but most companies don't need to know many more things about you.
That's pretty much it. You can get a quote in just a few minutes and purchase travel insurance directly from the insurers website after that.
---
What is a Covered Reason for Trip Cancellation?
You've purchased your plan, but now you want to check what is covered. Go to your travel insurance login, and let's check it out.
Medical insurance is by far and away the most important aspect of your coverage. With it, you're assured to avoid most of the large hospital bills you may incur. But there are other aspects of travel insurance that make it worth it, too.
Such as emergency evacuation, stolen or lost property, and in the most likely usage, trip cancellation.
There are hundreds of reasons why you or the airline might cancel your trip. The fact of the matter is, life is unpredictable. However, finding a policy that covers any type of misfortune is hardly realistic.
The best thing you can do is consider your travel style, think about what could act as an unintended cancellation to plans, and try to find a policy that covers those circumstances.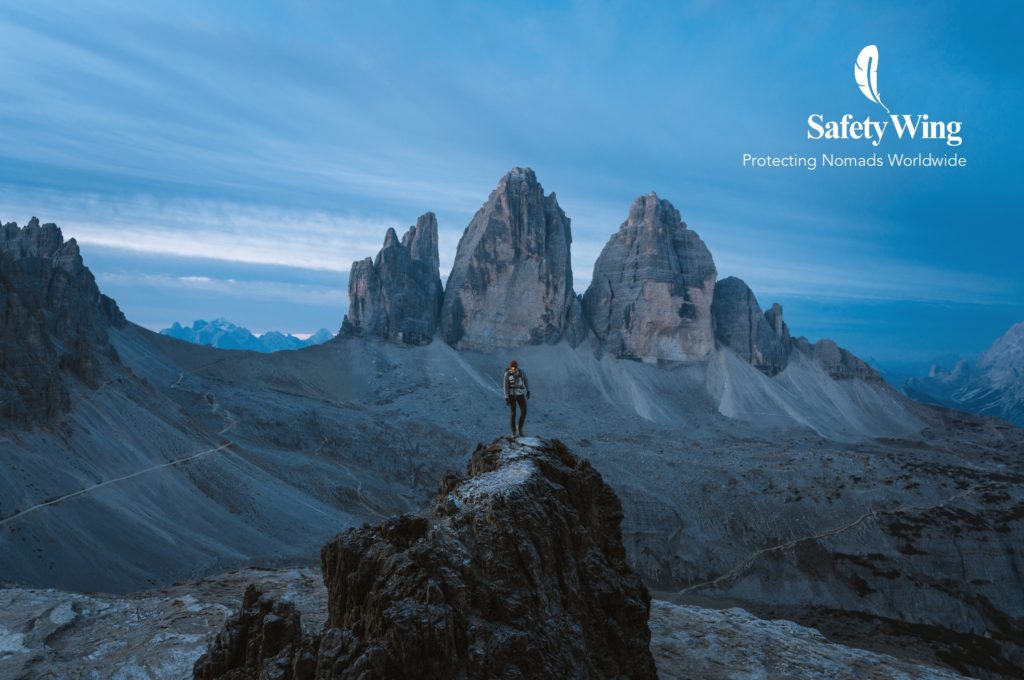 For example, your trip could be cancelled for things like:
Injury or illness of insured, travel companion, family member, or business partner
Natural disasters preventing travel
Terrorism or mandatory evacuation at destination
Required to work, terminated, or transferred
Theft of passport or visa prior to trip
These are not the only reasons for trip cancellation in most cases, however, it is unnecessary to list them all on this article. Make sure you know your specific policy in and out before assuming you are covered.
In addition to qualifying reasons for trip cancellation, it's necessary to point out some things that will never be covered by your travel insurance:
Treatment of pre-existing conditions
Most extreme/ adventure sports accidents
Change of itinerary (due to personal reasons)
Alcohol/drug related occurences
Frequent flier rewards losses
Unideal weather condition cancellation (when it's a personal choice)
---
When Should I Get Travel Insurance?
Undoubtedly, the longer you travel, the more likely you will run into some kind of mishap or bad luck. We all do.
As long-time travelers, we've gone days – weeks – even months without travel insurance. It's not smart to do, but it happens – either by accident or intentionally.
Sooner or later, though, bad luck will catch up to you, so, we suggest skipping the risky business of traveling without it and finding yourself a reliable insurance to always have.
First, check if your regular health insurance offers international protection.
Call your insurance company and ask if your policy covers your trip if you travel to another part of the country or if you travel abroad.
If so, ask what exactly is covered.
In the United States, for example, many health insurance companies only cover emergency treatment outside the country, so you will have to pay for something other than an emergency trip.
You should also consider the worst-case scenario – an injury or illness so serious that you will have to evacuate to your country in a special air ambulance. This level of medical care can easily cost tens of thousands of dollars.
If you do not take out travel insurance for any other reason, make sure you cover it in the worst case.
You can purchase your travel insurance before you leave. Most travelers tend to purchase their policy within a month of their trip. Others will realize the need for insurance and purchase it while on their trip.
Most companies allow you to purchase their insurance whenever you want. Some don't, however, and require you to purchase insurance in your home country.
Make sure you do research before you leave regardless so you're not caught without it.
---
What Travel Insurance Do I Need?
"Do I need travel insurance that covers me for adventure sports? What about trip cancellation? Lost luggage?"
These are questions you will probably ask yourself as you start to examine the policies' fine print.
The goal in finding a good policy is finding just enough coverage that fits your needs. Here, we will take a closer look into what that means.
Don't worry, if none of the insurances below fit your bill, you can usually call a specialist at any insurance company and they will help you find the coverage that fits your needs.
General Travel Insurance
Medical Travel Insurance (Travel insurance for health care is typical. But you should know what to look for in quality health care travel insurance, as well.)
Travel Insurance for Cruise (travel insurance for cruisers is one of the most tricky forms of travel insurance)
Expat Travel Insurance (Remote health insurance)
Group travel insurance (best for families)
Rider Insurance Policies (best for extreme sports enthusiast)
Travel insurance international medical protection and trip protection isn't always cheap – so, once you decide which coverage you need from above, it's time to know your price.
Everybody has a budget. First, you need to know yours.
A well-priced policy depends largely on what your budget is. You can always buy more protection.
As mentioned above, SafetyWing offers the most budget-friendly protection.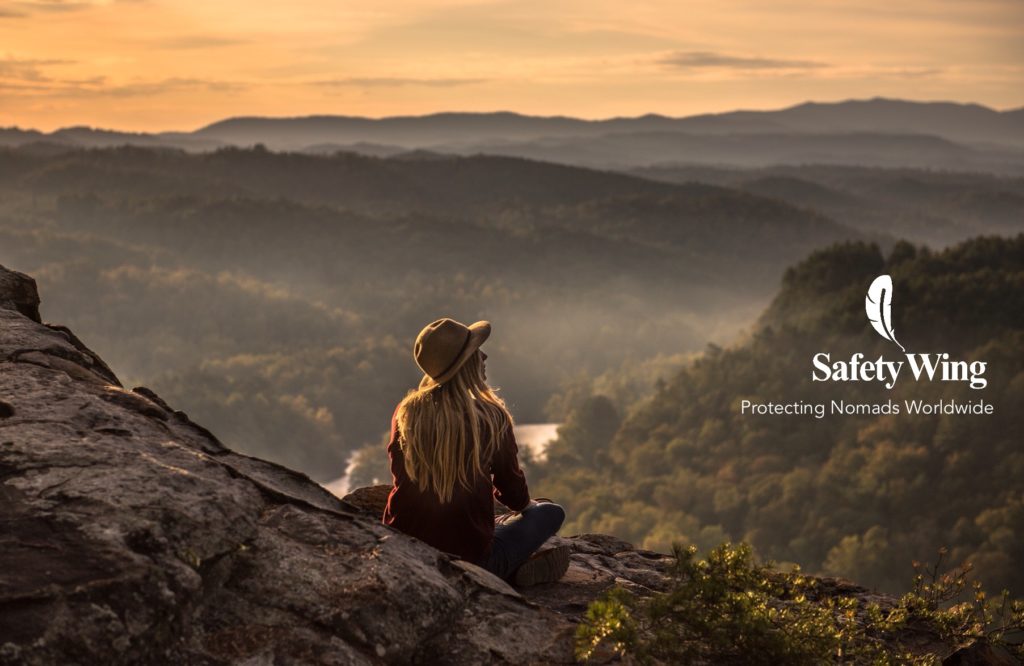 The average travel insurance policy costs about $1.60 per day but we tend to believe you can find cheaper. We usually shoot for a policy that costs anywhere from $1.30 to $1.40 per day for basic travel insurance coverage.
We know it seems like a matter of pennies, but every cent adds up – especially when traveling for a long time like we have!
Here are some typical basic coverages and their amounts so you can ensure you know what you are looking for:
Low deductibles ($200-400)
High medical coverage ($100,000 on average)
Repatriation coverage
Cancellation coverage ($2,000 or more)
Lost/stolen property coverage ($1,000 on average)
---
Does My Credit Card Cover Travel Insurance?
In addition to calling your health insurance provider to check its coverage abroad, there is another option for those looking to save money on travel insurance.
You may have heard around the travel-sphere that some special credit cards include a limited insurance plan for trip protection. Here are a few cards that have got you covered.
What Credit Cards Give You Free Travel Insurance?
Chase Freedom Unlimited ($200 cashback reward)
---
Chase Freedom Flex ($200 cashback reward)
---
Discover ($50 cashback reward)
---
United Explorer Card
---
Our Recommendation for Cheap Travel Insurance
We've tried almost every insurance company on this guide. We wouldn't have included them on this list if we didn't recommend them.
However, with that being said, we obviously have favorites.
It's important to realize that certain insurance companies are tailored to specific types of travlers. Below, we've done our best to highlight which companies work best for the type of travel:
---
Backpacker Travel Insurance
The best insurance for a budget traveler is SafetyWing Nomad Insurance. It's the cheapest and easiest interface.
---
Family Travel Insurance
Traveling with a family comes with more risk than traveling on your own. We recommend going with a reliable company like TravelInsurance.com.
---
Adventurer Travel Insurance
Nobody knows travelers like other travelers. For that reason, if you plan on partaking in any adventure sports including skiing, surfing, kite surfing, parachuting, motorbiking, etc., then you'll be well-off with World Nomads as they have tailored specific policies to the adventure-seekers and adrenaline-junkies.
---
Expat Travel Insurance
If you are moving abroad, you are going to want more than just reliable travel insurance. You want regular health care. For that, we've been using the Remote Health Policy by SafetyWing and it hasn't let us down!
---
Solo Travel Insurance
This is a level of insurance we categorize as independent travel for non-backpacking travelers; i.e. non-luxury travel but not jumping around much either. For that, we would consider Travelex the best bet.
---
Relax, We've Got You Covered
Be assured on your next trip that you have travel insurance now. Those worries you had on your last travel experience need no longer to exist.
Now, it's time to get out in the world and experience all that is waiting for you, stress-free!